Industry 4.0 Consulting and Implementation
Adoption of Industry Made Easy
We place smartness and intelligence into the operations of our manufacturing clients. We establish savvy Manufacturing environments by focusing on all major pillars of Industry 4.0 such as digital, automation, connected and real-time data and analytic. We prefer lean approach in developing and implementing industrial IT solutions encompassing the solution range of intelligent enterprise solutions, cyber-physical systems (CPS), the internet of things, and industrial internet of things, cloud computing, cognitive computing and artificial intelligence.
Intelligent Enterprise Solution
Intelligent ERP
Intelligent CRM
Intelligent DMS
Intelligent PM Tools
Custom Solutions
Integrated Industry 4.0
Industry 4.0 Solutions
Industry 4.0 Consulting
Industrial IoT Solutions
Industrial AI Solutions
Enterprise Mobility
Digital Transformation
Maintenance and Upgrades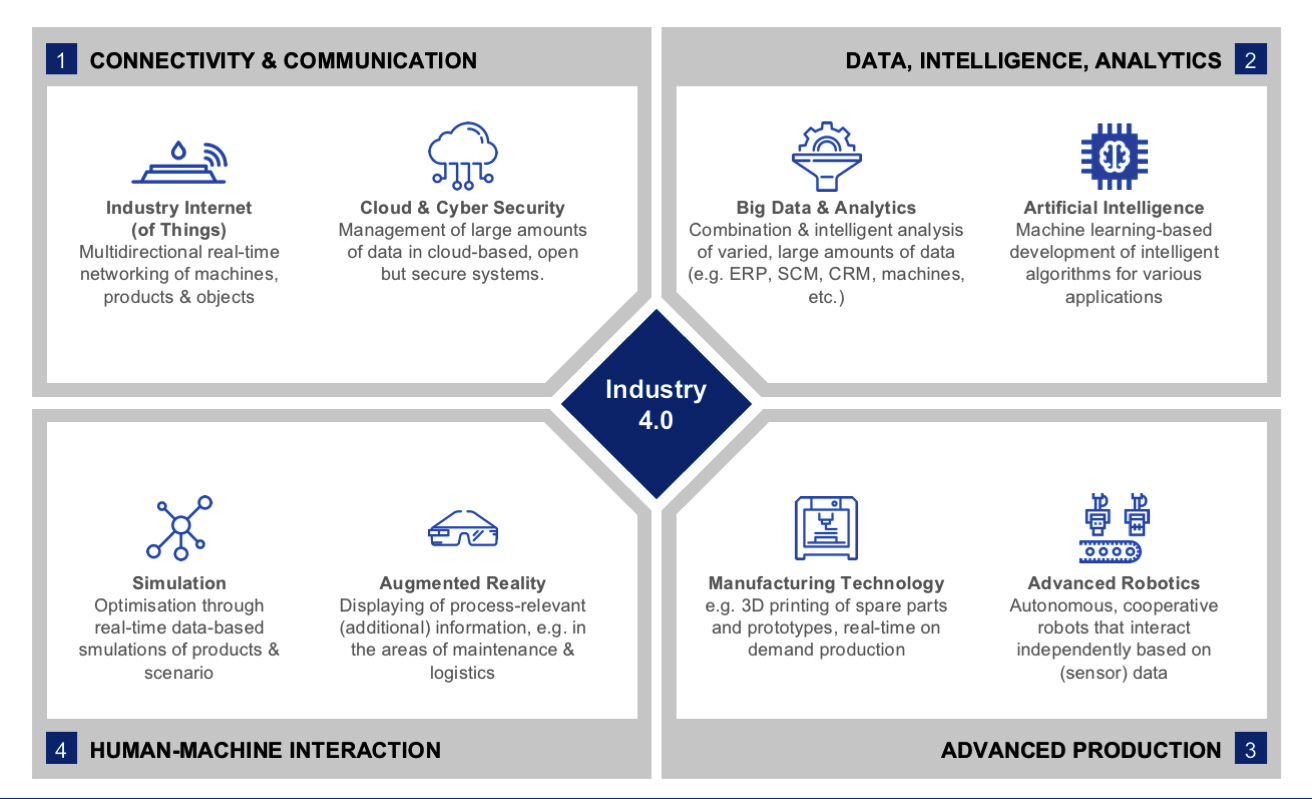 Industry 4.0 Verticals We Work Upon