Web based Church Management Solution
The client is a UK based Church Authority who wanted to foster the communication across stakeholder groups while streamlining the church administrative operations.
Challenges
Lack of clear lines of responsibility and accountability that to be reflected in solution
Lack of strong policies and procedures that are to be communicated and followed using the solution
Complex Property Management requirements
Sensitive information and legal alignment
Solution
We worked in closed coordination with the Church Authority and assisted them in defining acceptable and easy to follow procedures. After optimum brain storming we decided developed a Web Based Church Management Solution that can encompass each feature and function that can add value to operational system of the client.
Church Management Modules with custom, well configured work/process flows
Account Management
Finance Management
HR Management
Inventory Management
Donor Management
Membership Management
Communication tools
Giving Away and Event Management
Volunteer Management
Facility/Equipment Management
Check-in and child security management
BI and Analytic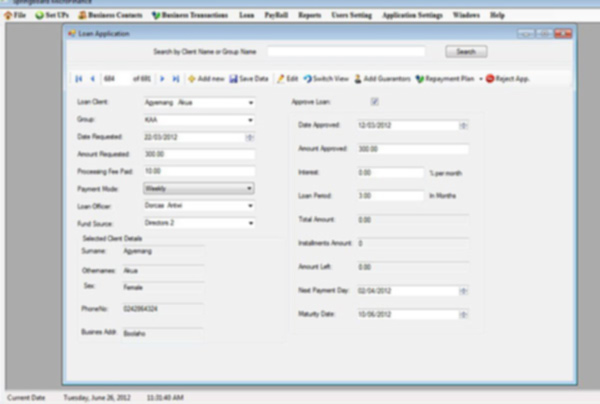 Some characteristics of the solution:
All type of users easily can navigate and operate the useful features
Saves time and resources by efficiently handling operations in an automated manner Quickly generates accurate financial reports in both predefined and on demand methods
Provides actionable insights as a result of BI & analytic implemented across the solution
Has high level of security standards
Supports event based automated messaging (email and SMS) to members and visitors
Enables increased collaboration and coordination among all stakeholders
Facilitates outreach activities and accelerates growth in various aspects
Advantages to the Client:
Optimum resource utilization
Harmony between staff, volunteers and donors
Delightful attention to all visitors including senior citizens
Increased brand value of the church